Virtual Memory Tree
Virtual and public memory trees offer a place to mourn loss of loved ones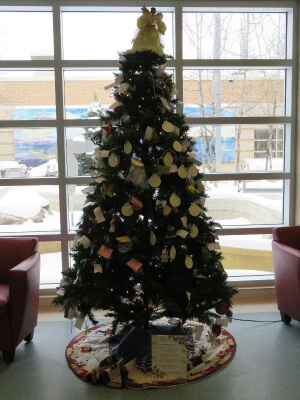 Virtual and public memory trees offer a place to mourn loss of loved ones
This year, there will be holiday memory trees in facilities, public places and even a virtual option for people to mark the loss of a loved one. Tammie-Lee Rogowski, clinical team manager home care and allied health says memory trees are a significant way for people to grieve their loved ones.
"Throughout the pandemic we have all experienced loss and grief to some degree. Some have experienced the death of a loved one and are bereaved. The pandemic has prevented some of us from being able to say good bye, being physically present at time of death, or being able to honour loved ones through rituals of commemoration and celebration," says Rogowski. "All of these factors compound grief. Support systems and ways to honour are more important than ever."
This year, Interlake-Eastern RHA's palliative care program is providing a number of ways to honour people who have passed away.
Add your Virtual Memory Tree submission below. Messages submitted will be posted on the virtual memory tree webpage.
Interlake-Eastern RHA facilities will have memory trees for patients and residents to remember loved ones. Due to the fourth wave of the pandemic, visitors are not allowed into facilities for the purpose of adding to the memory trees.
Interlake-Eastern RHA's palliative care program, along with the help of companion volunteers, community groups and other RHA program staff, will once again be placing trees in public locations in some communities. Everyone is invited to honour the memory of loved ones by placing card ornaments on a trees set up in the following locations:
Stonewall Library
Teulon Library
Pinawa Sunova Mall
Rogowski goes on to say that during the holiday season when so much focus is on family, it can be difficult for people who are grieving to feel like celebrating.
"These are meaningful gestures which are so important around any special day when our sorrow is heightened and we are missing and mourning our loved ones and the joyful celebrations we once had with them. It is heartwarming to be able to bring this back to our facilities this year, knowing bereaved people will once again have this opportunity."
Public and facility trees will be set up by December 3. Card ornaments and grief resources for all ages will be placed with each tree.
This holiday season, everyone can access online mental health support at anytime on <Add link here>
This holiday season, we invite you to honor loved ones lost by adding a public message to our Virtual Memory Tree.
Simply fill out our online form, and within 48 hours your message will appear below.
Wishing you and your loved ones peace and comfort this holiday season and always.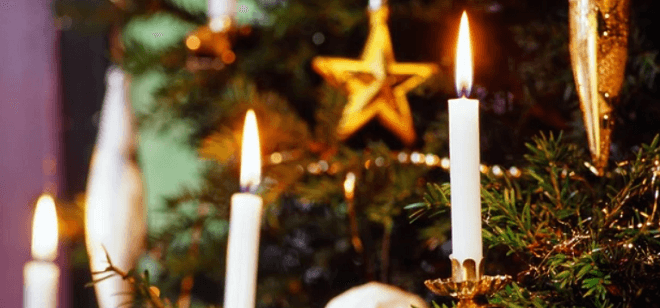 We invite you to honour loved ones lost by adding a public message to our Virtual Memory Tree.
---
Virtual Memory Tree Form
"*" indicates required fields