Indigenous Health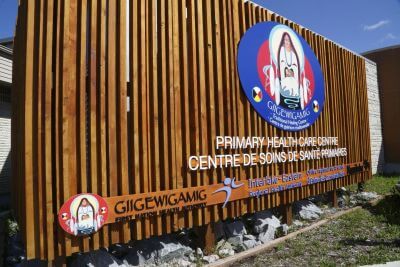 Indigenous Health Strategy
IERHA realizes the need to change the view of Indigenous health within the region and understand the resiliency of this population as a key foundation on which to improve Indigenous health outcomes. The purpose of the region's Indigenous Health Strategy is to guide the Interlake-Eastern Health Region and potential Indigenous and non-Indigenous partners in the region toward a shared understanding that addressing health inequities cannot occur in isolation, but rather through working together. This strategy dovetails with the strategic goals outlined in the regional strategic plan.
The Truth and Reconciliation Commission of Canada: Calls to Action contains a number of actions specific to health. We are committed to incorporating the spirit of these Calls to Action as they relate to the culture, programs and services provided in Interlake-Eastern RHA. To that end, they are foundational to the Indigenous Health Strategy and IERHA's overarching strategic plan.
We're looking for more voices on our Indigenous Health Committees
1. Indigenous Health Advisory Committee
Advises the Board of Directors on matters affecting Indigenous people consistent with the Interlake-Eastern RHA Strategic plan, legislation, commission reports and other relevant sources. Interested applicants can email: info@ierha.ca their name and contact information.
2. Indigenous Health and Aging Populations Steering Committee
Working to improve health outcomes, access and reduce health disparities. Visit the Steering Committee webpage for more information and to apply: Strategic Steering Committees
National Day for Truth and Reconciliation – September 30
September 30 has been designated the National Day for Truth and Reconciliation, a federal statutory holiday in recognition of the tragic history and ongoing legacy of residential schools. The history of this day builds upon the important work of the Orange Shirt Society and the recommendations of the Truth and Reconciliation Commission Report. It is a day to witness, recognize and honour Indigenous victims and survivors of the residential school legacy and inform further action in the spirit of reconciliation.
Across Manitoba we offer health care services on the original lands of First Nations, Inuit and on the homeland of the Métis Nation. We dedicate ourselves to collaborate in partnership with First Nations, Inuit and Métis peoples in the spirit of reconciliation and to the creation of health care environments that are safe, accessible and equitable for the populations we serve.
Giigewigamig Traditional Healing Centre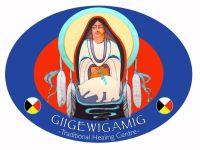 Giigewigamig Traditional Healing Centre opened to the public in Spring 2017. The new addition to the existing facility has been designed to provide better, more culturally appropriate health care services to families in Sagkeeng, Black River, Hollow Water, and Bloodvein and the surrounding Métis communities. The redevelopment provides space for traditional healers and elders, an additional nurse practitioner, a First Nation and Métis outreach liaison, a medical lab assistant and spaces for support services.

The First Nation communities of Sagkeeng, Black River, Hollow Water and Bloodvein came together to create the Giigewigamig (Kee-gay-ga-mik) First Nation Health Authority working group to manage program development of the new traditional healing centre at Pine Falls. "Giigewigamig" means "A place of healing," in Ojibway which was name by the Rev. Ernest McPherson Senior of Black River.
The mission is to create a place in the hospital for loved ones to support family members who may be ill and seeking care in the hospital and:
​​​​​​​​​ Offer a place where family can prepare traditional meals and medicine for loved ones in the hospital
Provide access to First Nations traditions, culture, language, healing ceremonies, medicines, and teachings to provide holistic and natural care for all people
Assist community members to coordinate spiritual, emotional, mental, and physical care that meets their needs
Provide patient interpretation and advocacy
Inspire a new standard of quality health care, and advocate for greater accountability to honour the Treaty Right to health through the jointly coordinated services of Giigewigamig, the Interlake-Eastern Regional Health Authority, the Province of Manitoba and Health Canada.