Organization & Leadership
Message from the CEO
Welcome to Interlake-Eastern Regional Health Authority. At 61,000 km2, our region accounts for almost 10 per cent of the province geographically and 10 per cent of total population. Our uniqueness lies in the fact that we encompass Manitoba's cottage country. In the summer, our population swells with cottage owners, campers and outdoor lovers drawn to the natural beauty that Manitoba's lakes, rivers, forests and beaches have to offer.
The natural beauty of our region provides residents with the work life balance we're all seeking in today's busy lifestyles. It's also the place that many Manitobans work towards spending their retirement years. No traffic jams, no parking issues, no exhaust fumes and the smell of spruce and pine or freshly cut hay, depending on where you go, are hallmarks of an Interlake-Eastern RHA lifestyle.
As an RHA, we're striving to be recognized as a trusted health-care partner, providing sustainable, accessible, integrated, evidence-based care to improve health status and outcomes in all of our communities and achieve health equity across the region. We're working with the province to ensure that our residents have a voice in health care and that all of our residents have access to their own health-care provider and integration into a primary health care network to address a range of health-care needs.
Our staff, physicians and volunteers make our RHA the place of comfort and care that it is. Along with our directors and community partners, we are committed to exploring the options that will make our delivery of health care all that it can be for our residents.
---
Leadership Team
Marion Ellis – Chief Executive Officer
Marion (RN, BScN, MN) has almost 30 years' nursing leadership experience comprising 21 years of senior leadership experience including the positions of executive director of clinical services for the Northern RHA and vice president of acute care & chief nursing officer for the former Burntwood RHA. She began her nursing career in the United Kingdom, where she graduated with a diploma in nursing. In addition, she completed her BScN with distinction from Brandon University. Marion has also completed her master's degree in nursing administration from the University of Manitoba. She has a proven reputation for establishing effective leadership and management teams, as well as engaging communities and staff in working towards improved health outcomes and safe patient care.
Dorothy Forbes, CPA
Regional Lead Corporate Services & Chief Financial Officer
Dorothy has 20 years of experience in the accounting field, including roles in the public accounting, agriculture and finance sectors. In 2011, she joined the health region as an analyst and moved into the regional director of financial services role within six months. During this time, she has led many projects within the region, including the amalgamation of both the finance and payroll departments during 2012 merger.
Brent Kreller
Regional Lead Human Resources
Brent brings extensive strategic leadership experience within regional health authority human resource management. He has been working within the health care system since 2002, starting as a human resources coordinator / HR consultant at Seven Oaks General Hospital. Prior to joining Interlake-Eastern RHA, he was with Winnipeg RHA as (term) director, human resources supporting regional transformation and his permanent position was director, human resource services – corporate and community services.
He holds a bachelor of commerce degree (hons) from the University of Manitoba, where he majored in human resources management.
Kate Hodgson
Regional Lead Health Services Community & Continuing Care
Shannon Montgomery
Acting Regional Lead, Health Services – Public Health, Acute Care and Chief Nursing Officer
Jo-Ann Welham
Implementation Lead Clinical and Preventive Services Plan (CPSP)
Jo-Ann, RN, BN, CRM, works closely with various teams to implement CPSP initiatives across the region to support healthcare transformation. In her previous role she provided leadership in the areas of quality, accreditation, patient safety, performance monitoring, risk management, and decision support. Jo-Ann has also been an Accreditation Canada surveyor since 2005 and has participated in national and international surveys in a number of programs, including acute and long term care, home care and indigenous health. Bringing a rural health care perspective to her work is a priority. Jo-Ann was born and raised in Gimli. She and her family enjoy all that the stunning Interlake-Eastern region has to offer.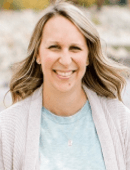 Breann Zelenitsky
Regional Lead, Quality Patient Safety and Accreditation
Breann has over 10 years of experience in project coordination and data management in healthcare. She began her career at CancerCare Manitoba, before joining the Interlake-Eastern RHA in 2015. During this time, she has been involved in supporting and leading a variety of initiatives and projects including the Community Health Assessment, Accreditation, and Paramedics Providing Palliative Care Project. Most recently, in 2020, Breann completed her Masters of Health Studies at Athabasca University.