Healthy Living – Health Promotion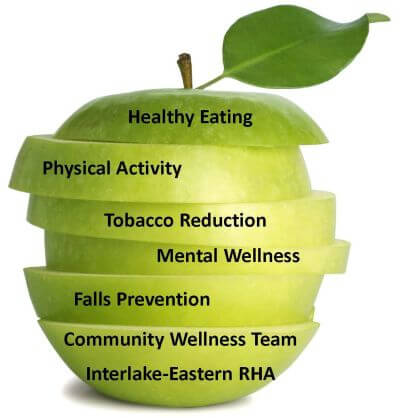 In Manitoba, four of every 10 people are living with a chronic disease.
Chronic diseases last for a long time. They generally can't be prevented by vaccines or cured by medication and they don't just disappear. Common chronic diseases are diabetes, cancer, heart disease, stroke, respiratory disease and arthritis.
Chronic disease is the leading cause of death and disability in Canada. It cuts people's lives short and it introduces disabilities that reduce people's quality of life.
Chronic disease also demands the lion's share of health-care expenditures. Of all the money spent on addressing illness, chronic disease requires the greatest proportion of expenditure.
Research has proven the link between healthy lifestyles and healthier bodies. The education programs that we offer are geared towards preventing chronic disease before it happens and helping those who are living with chronic disease make choices that can help to slow or prevent the progression of disease. We offer something for everyone! Please see our schedule of classes and events below and join us.
Click here for our Wellness Connection E-Newsletter
Click here for a Schedule of Classes and Events
or call Toll Free 1-877-979-WELL(9355)