Friends and Family Support
Having family members and natural supports involved in the treatment process of their loved one can contribute to more successful outcomes, therefore it is paramount that they are offered involvement at all levels of an individual's care.
Family and natural supports have a unique role to play in an individual's journey of recovery because they know the person, and most likely had contact with them prior to the onset of their illness.
Family meetings at the Crisis Stabilization Unit are strongly encouraged in order to support an individual's transition back to community.
With the individual's consent, a family member or natural support can be present on an intake call. The intake is completed with the individual, however if support or clarification is needed, a family member can be an asset.
Family members and natural supports may not receive personal information about an individual without their consent, but they can receive general information and support. Family can also share any information they feel is important with the service provider working with their loved one.
Family members and natural supports are welcome to attend CBTm classes with the registered individual.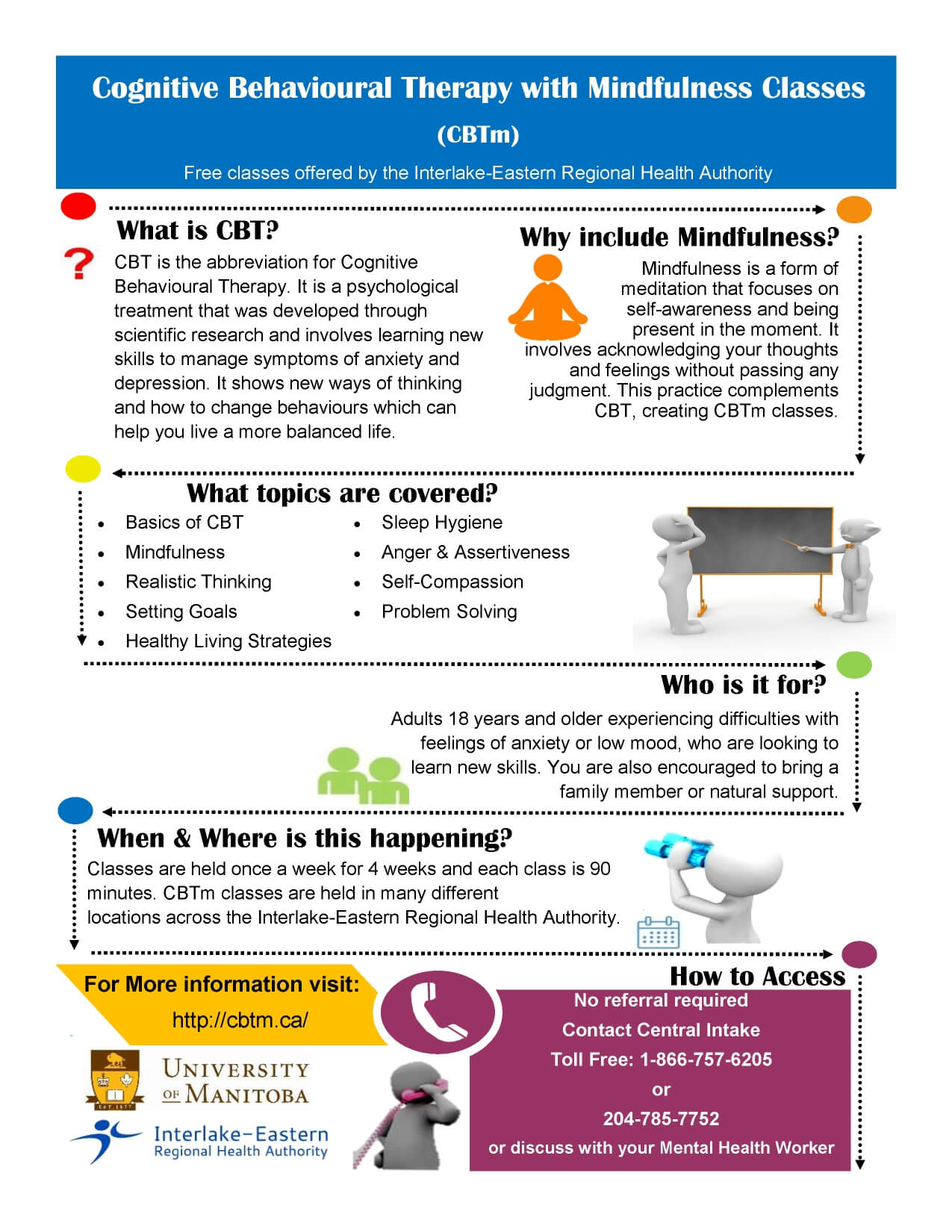 Support Groups for Family and Friends
A variety of community organizations offer groups for the family and friends of individuals living with mental illness. These groups offer an opportunity for connection and sharing. Please click on the links below to learn more.
Mood Disorders Association of Manitoba
Please provide your feedback about this webpage.