Suicide Prevention Resources & Education
Support Lines
Name
Phone Number
About
IERHA 24 Hour Crisis Line
204-482-5419 or
1-866-427-8628
24 hours 7 days a week. Available to anyone in the Interlake-Eastern Regional Health Authority (IERHA)
Mobile Crisis Unit Adult and Youth Teams
204-482-5376
1-877-499-8770
If you are in a crisis, someone with mental health training will come to you
Mobile Intake: 8:30 am to 12:00 am 7 days a week
Mobile Adult Team: 2:00 pm to 2:00 am 7 days a week
Mobile Youth Team 1:30 pm to 9:30 pm Monday to Friday
Crisis Stabilization Unit
204-482-5361
1-888-482-5361
Short-term voluntary admission for individuals 15 years and older
Klinic Crisis Line
(204) 786-8686
1-888-322-3019
24 hours 7 days a week. Available to anyone

Manitoba Suicide Prevention and Support Line
1-877-435-7170

Open 24 hours 7 days a week to help you if you are struggling with thoughts of suicide, if you are concerned about someone else's mental health problems, or if you have been impacted by suicide: http://reasontolive.ca/
Kids Help Phone
1-800-668-6868

24 hours 7 days a week offering help to anyone between the ages of 5 and 25. Services are offered for free in English and French
Crisis Services Canada
1-833-456-4566
Text: 45645
Phone line is available 24 hours 7 days a week for everyone.
Texting is only available available from 3:00 pm-11:00 pm
Manitoba Farm, Rural & Northern Support Services
1-866-367-3276
After hours: 1-888-322-3019
Free counselling for anyone in Manitoba who lives on a farm, or who lives in a rural or northern community. Open Monday-Friday from 10am-9pm, however there is an after hours number: https://supportline.ca/
Hope For Wellness
1-855-242-3310
Help Line open 24 hours 7 days a week for all Indigenous peoples across Canada https://www.hopeforwellness.ca/

Suicide Prevention Tips
Suicide Prevention
Prevention Tips

#1: Ask the individual what is happening and if they are having thoughts of suicide
#2: Support the individual through the crisis
#3: Listen to what the individual has to say
#4: Connect the individual to professional support
#5: Offer Hope and let the individual know that there is help available Reference: Smith, M., Segal, J., & Robinson, L. (2019, October). Suicide Prevention. Help Guide. https://www.helpguide.org/articles/suicide-prevention/suicide-prevention.htm
Click the image below for a resource on suicide prevention from the Canadian Mental Health Association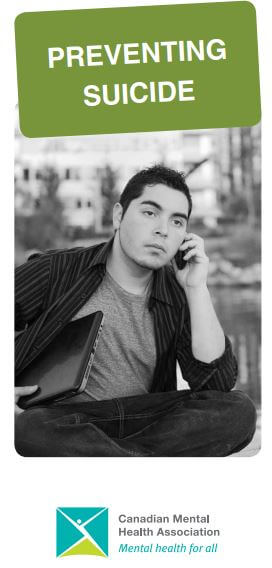 Keeping Yourself Safe – Developing a Safety Plan
It is very helpful to have a written safety plan for when you have thoughts of hurting yourself. Have a trusted family member, friend, or a professional help you to complete this safety plan. Keep this plan somewhere you can see or find easily. Write down the steps you will take to keep yourself safe. Follow the steps. If you follow the steps and still do not feel safe, call a crisis line, get yourself to a hospital emergency room, or call 911.

Click on the safety plan below. This is also a great resource for finding information about what to do when you have suicidal thoughts, how to understand the thoughts and feelings associated with suicide, and how to decrease future occurrences of these thoughts.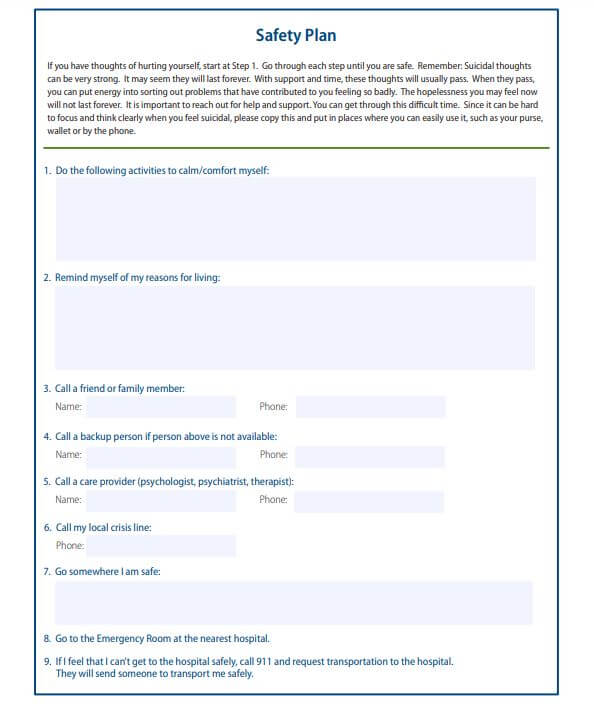 Being Suicide Aware
What to look for:
What can put us at risk:
What can keep us safe:
Positive mental health
Asking for help
You can help by:
Asking the individual, "Are you having thoughts of suicide". This will not put any ideas into their head, but will allow you to identify if they are at risk of suicide (Source: National Institute of Mental Health)
Being accepting and non-judgmental
Taking threats seriously
For more suicide prevention and risk information visit the Government of Canada's website.
Suicide Awareness Education
Other Resources
Your Primary Health Care Provider
If you do not have a family doctor, you can register to find one here
If you would like to talk to a professional this is a great website to find someone you think you could trust. This website includes short biographies about the counsellors as well as what insurance plans they cover
Your family, friends, neighbours, teachers
They can be a great resource as some to talk to. If they are unable to help, they may be able to connect you with someone you can speak with.
A collection of resources available in Manitoba. From the home page, click on Mental Health & Addictions then enter your postal code for a series of resources available in your area
This link contains a resource for taking care of a family member once discharged from the hospital after an attempt
How we see the world shapes who we choose to be — and sharing compelling experiences can frame the way we treat each other, for the better. This is a powerful perspective.
Visit Reason To Live to get assistance with learning new coping mechanisms and helping with the grief that follows a suicide
Suicide Learning Modules for Health Care Professionals
This resources is for physicians and nurses who would like to learn more about suicide. The modules can be found on the Mental Health Commission of Canada website
Apps for Your Phone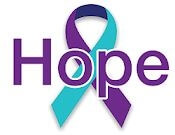 Hope by the Centre for Addiction and Mental Health is a free smartphone app that provides suicide prevention information, tools and crisis resources to support and guide individuals when they are experiencing thoughts of suicide.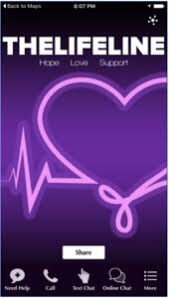 A free Suicide Prevention and Awareness App that offers access and guidance to support for those suffering in crisis and those who have suffered the devastating loss of a loved one from suicide.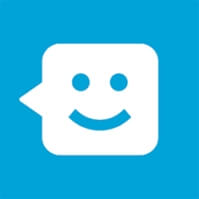 The Kids Help Phone site provides options to connect with other youth and access support forums & real-life stories. Get crisis support right now via text.
This website page has been endorsed by the Interlake-Eastern Suicide Prevention Committee that is comprised of community members and community agencies/organizations. The committee's mission is to support initiatives that are designed to prevent the occurrence of suicide by promoting mental well-being and encouraging help-seeking behavior through awareness and educational activities. Each year, the committee supports health and wellness initiatives that differ year to year.
Please provide your feedback about this webpage.